Public Universities in the US have banned the use of TIKTOK in the school Wi-Fi services and devices . more than two the biggest universities in the united state has also taken than action as an order in their school.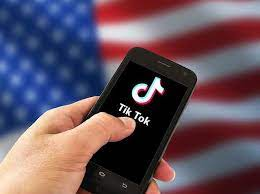 The two universities in Texas and Texas A&M are the recent colleges to go against the social media app owned by Beijing-based parent company Byte-Dance.
Reason behind recent ban were cause by the us state governors. public universities in the US has taken measures to restrict students from accessing the app. Public universities in Alabama, Arkansas, Florida, Georgia, Idaho, Iowa, Oklahoma, South Dakota and now Texas have taken those measures.
Texas governor( Greg Abbott) ordered Texas agencies to ban the use of the app from government devices in early December, can enable them to be safe and more secure against the Chinese government. Abbott characterized the concerns as "growing threats" and gave agencies until mid-February to plan around the changes.
public universities in the US are taking these steps to eliminate risks of leaking information of their projects to the Chinese agencies.
according the governor directive, "TikTok harness large amount of data from every single user's devices including how, when and when they conduct internet activity, and offers this trove of potentially sensitive information to the Chinese government."
There would not be use of TikTok in the universities when connected to the A&M network in order to avoid the leakage of secret information to the Chinese government said by the spokesman of the Texas universities.
At the beginning of January, TIKTOK has been in jeopardy in the united states. the apps which was regular in the US charts is also under intense in the scrutiny at the united state federal and state level.
Banning Of Tiktok
TIKTOK has been banned to be use in government devices by president of the united state and has been signed by JOE BIDEN. The FBI director Christopher Wray has raised an alarm on how TikTok can collect data from its users and its and its potential to spread Chinese state influence operations around the same time.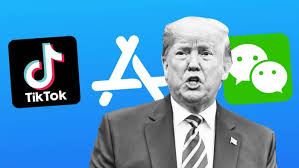 The rival between the US and the Chinese government has started a long time ago, since the leadership of trump. Byte-Dance has certainly failed to be forthright about how data flows between the U.S and China operation raising eyebrows about what else the company conceals. Last month, Forbes reported that TikTok's parent company tracked journalists' IP addresses in an effort to identify which employees were sharing unauthorized information.
Conclusion
The U.S government led by JOE BIDEN has banned Tiktok usage from government devices and from most of their school servers because of the ability for the app to access its users data and can be use to monitor its user's. the app is owned a Chinese company.
Read More
How To Make Money Online Selling Farm Products – 7 Easy Steps
An Alternative to ChatGPT That is Open Source, but Beware
Autonomous Cars Powered by Computers, Eliminating Carbon Emission Cars